Motability

What is Motability?
Motability is a charity that works alongside the DWP to provide you with a three-year worry-free lease of a powered wheelchair or mobility scooter. Motability help thousands of people every year regain their independence, give them the freedom to drive and make the most of every day.
Leasing a scooter through Motability makes you a VIP! That's because all breakdown, insurance, warranty and maintenance is covered as part of your lease for no extra cost, even the batteries! And better yet, if your scooter is in for repair, you get a FREE loan scooter whilst we fix yours.
Once the three years are up, you can get a brand-new scooter, or simply return the scooter and stop paying for your lease.
We are here to help you
Easy Living Mobility has been working with Motability for many years, providing the highest standards of customer service during this time. Our instore teams are fully trained and are always happy to answer any questions you may have about the scheme. Should you require any more information, pop into your local store or call us.
Should you decide the Motability scheme is right for you, our store managers and expert home demonstration teams will guide you through the simple process of signing up and will even help guide you through completing all the paperwork.
Are you eligible for Motability?
To qualify for Motability you, or a child in your care, must be receiving one of the following benefits:
Higher Rate Mobility Component of the Disability Living Allowance
The Enhanced Rate of the Mobility Component of PIP
Armed Forces Independence Payment or War Pensioners Mobility Supplement
Benefits of joining the Motability Scheme
A new Mobility Scooter or Power Chair every 3 years
Full insurance cover incase of accident, damage or theft
Service and maintenance cover
Breakdown recovery service
Battery and tyre replacement
Request more information
If you would like to book a test drive or an at home assessment today, please contact your nearest Easy Living Motability Dealer and speak to our Motability specialist, or fill in this short form and we'll call you back shortly to confirm
Contact Form
Fill out the contact form below and a member of staff will in be touch shortly.
Frequently asked questions
Whats included in the Motability Scheme?
Servicing and maintenance
To ensure that your scooter is kept in tip top shape and performs to the highest standard; all servicing and maintenance is included as part of you VIP package.
Breakdown recovery
In the event your scooter breaks down and you are unable to get home, Motability Assist is there to help. Simply give them a call, or use their handy mobile app, and someone will be out to collect you and your scooter and ensure that you both get home, safe and sound.
Insurance cover
Your VIP package will cover you in the event of accident, damage or theft with no excess to pay on any claims made. This insurance also covers you against any damage caused by your scooter or powered wheelchair to other people, their property or other products.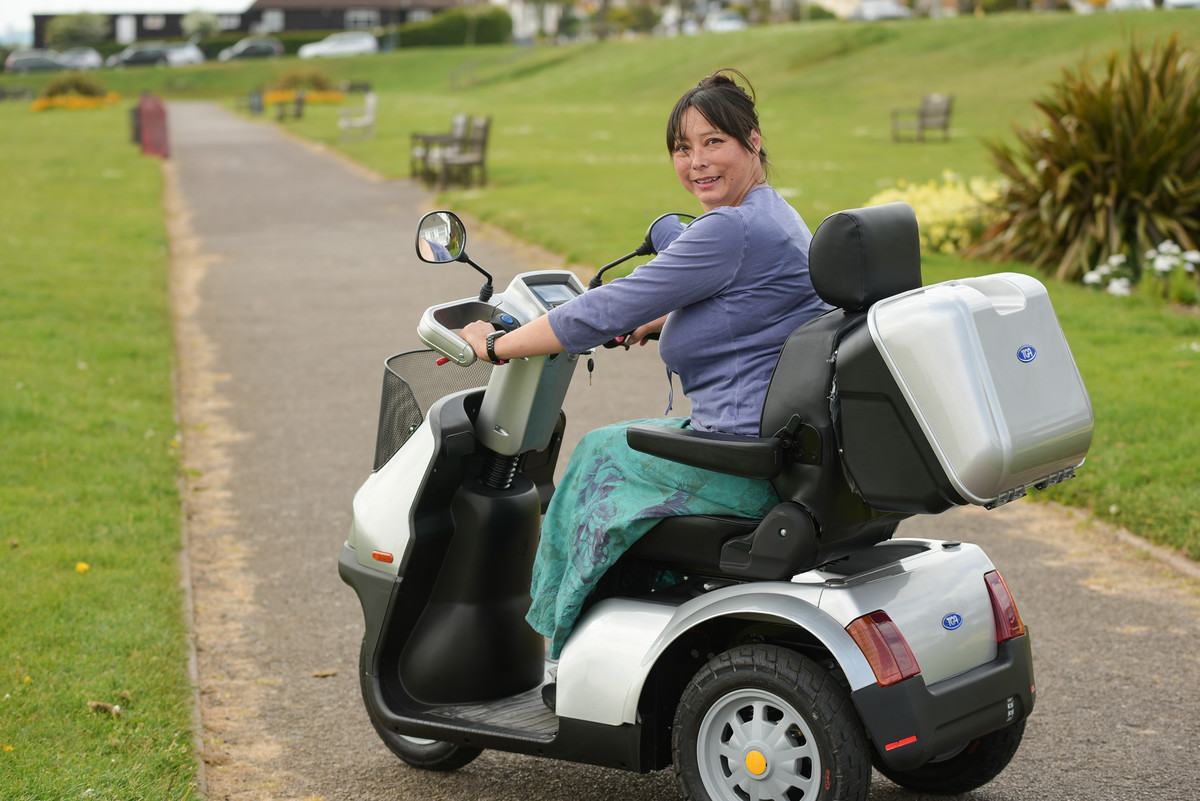 Battery Replacement
Your new scooter or powered wheelchair is powered by rechargeable batteries. Unlike most other warranties out there, Motability will cover the cost of replacement batteries should they fail at any point during your three-year lease, free of charge!
Tyre replacement
There is no need to worry about tyres, as part of your VIP package, your tyres are fully covered. Whether it's a puncture or they are generally worn down from use, we will repair or replace them, free of charge.
Customer service
Motability have a dedicated call centre based in the UK with fully trained advisors ready to answer any question you may have about either your product or your lease. Behind that is Easy Living Mobility's own trained team of staff who are always ready and willing to help in any way they can.
How are payments organised?
Once you've picked your new scooter or powered wheelchair and signed up to the scheme. Motability work with the DWP to arrange paying for you lease. You aren't required to do anything during this process.
Your weekly payments are automatically deducted from your benefits every 4 weeks. In most cases, your weekly payments will be less than your normal weekly allowance, so any money that is left will be deposited into your bank the same way it usually would.