Easy Living Mobility Rentals. Rentals made easy!
When it comes to hiring a mobility scooter, powered wheelchair or manual wheelchair. You want to know the product your getting is reliable and fit for the task in hand. Our staff at Easy Living Mobility do everything to ensure the product you hire is exactly what you need. With prices starting from just £5 per day for short term hire, renting from us couldn't be easier. We can even deliver your rental should you not be able to collect it from the store.
Why hire a mobility scooter, powered or manual wheelchair?
Short-term hire is ideal for those that need a powerchair or scooter quickly, and who either don't know how long they need it for, or only need it on a temporary basis. Alternatively, it is well-suited to those who are looking to try out a powerchair or mobility scooter before committing to a purchase, with the chance to see its benefits during your daily life. We can rent you a selection of mobility aids for any of the below reasons and many more:
Need to pop into town to do some shopping or meet friends but struggle to get around,
Going on holiday and need something to use whilst you're there,
Have recently suffered an injury that has taken you off your feet, so you need something to help you whilst you recover,
Have family over who require help getting out and about,
Simply want to find out whether buying a mobility scooter is the right decision for you.
Whatever the reason is. Hiring a mobility scooter, powered or manual wheelchair can be a great way to keep your independence.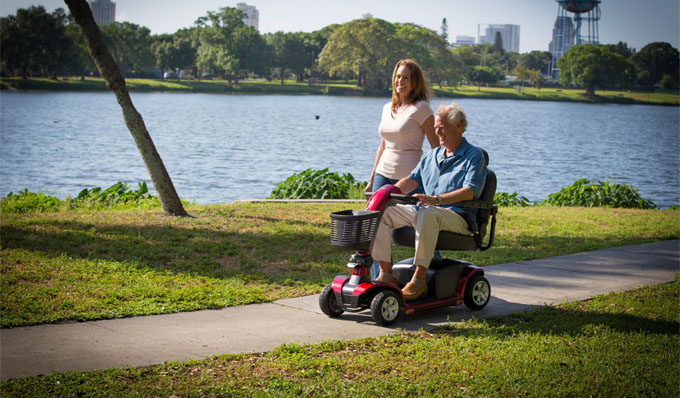 How do I rent a product?
Renting a product is easy. Simply contact your nearest store and speak to a member of our instore team. They will ask you a few questions to ensure they rent you the most suitable product to match your needs, and if delivery is required, organise a time to suit you.
You will need to set up an account with us in order to rent a scooter from us. ID may be required if you are a new customer looking to rent for the first time.
How much does it cost?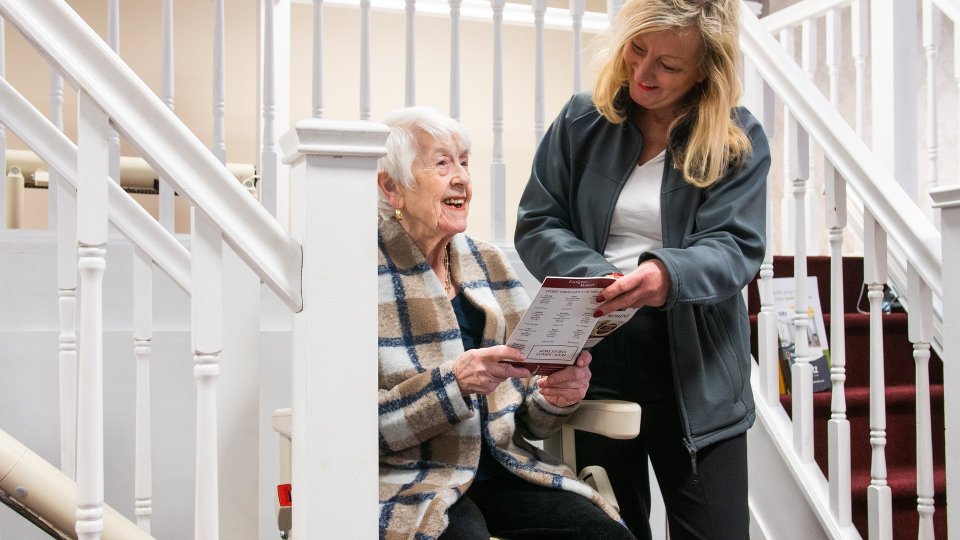 Depending on the product you wish to hire and the length you wish to hire for, the price can vary. Prices of hire start from:
Mobility Scooter - £10 per day
Powered Wheelchair - £10 per day
Manual Wheelchair - £5 per day
Delivery & Collection – Starts at £15
All rentals require a refundable deposit be placed down before the scooter is handed over. This will be returned to you provided the scooter is not damaged throughout the duration of your hire.
Stairlifts
Easy Living Mobility also do stairlift rentals . With flexible hire options available on both straight and curved staircases, so we can help you get up and down the stairs no matter what your needs. For further information on stairlift rentals, contact your nearest store and speak to a member of our instore team.